BOTERO ON LINCOLN ROAD
MONUMENTAL SCULTURE
NOV 21 2019 – MARCH 31 2020
NADER MUSEUM
Lincoln Road Business Improvement District
The Lincoln Road Business Improvement District (BID) and the Nader Art Museum will exhibit 13 monumental Botero sculptures on the pedestrian promenade.

Miami Beach's Lincoln Road District will further enhance its arts and culture experience by exhibiting 13 monumental bronze sculptures by world renowned Colombian artist Fernando Botero, presented by the Nader Art Museum.

Considered the most recognized and quoted living artist from Latin America, Botero's groundbreaking outdoor sculptures have been exhibited in the most prominent locations throughout the world including the Champs-Élysées in Paris, Yebisu Garen in Tokyo, Lustagrten in Berlin, Park Avenue in New York City, and will now be present in epicenter of Miami Beach – Lincoln Road.

"Fernando Botero is one of the world's most iconic and recognized Masters. He has certainly earned his place in history," said Gary Nader, Founder of Nader Art Museum. "Being around his artwork is pleasing to the eye and brings a smile to the face of all of those who see it. This exhibition on Lincoln Road will allow visitors and locals to get a closer look at Botero's most celebrated monumental masterpieces."

"Tourists and locals are increasingly looking for one-of-a-kind experiences that bring people together and showcase the unique aspects of a community, and Lincoln Road is the perfect venue for doing just that," said Timothy Schmand, executive director of the Lincoln Road Business Improvement District (BID). Working in partnership with the Nader Art Museum to bring Botero's esteemed outdoor exhibition to Miami Beach's Lincoln Road is yet another way we are committed to continuously elevating our cultural programming and ensuring Lincoln Road remains a place where people can experience arts, culture, events, and entertainment, all free of cost.

Estimated 6 million visitors accessing the promenade through the Alton Road entrance will be welcomed by one of Botero's most illustrious sculptures "Male Torso." Stroll further, and visitors will come across "Rape of Europa," "Leda and the Swan," and "Bird," among others. Those entering from Washington Avenue will be greeted by "Adam" and "Eve" sculptures. In addition to the monumental sculptures, the Nader Art Museum will present 'Espacio Botero,' to further showcase the prolific artist's beautiful paintings and stunning sculptures.

Botero, with his immense sculptures, manipulates forms, proportions, volumes, and sizes to create smooth, round, and plump humans and animals that transform their surroundings and generate an immediate response from the viewer. He once said of his sculptures, "I never give particular traits to my figures. I don't want them to have personality, but rather represent a type that I create. My sculptures do not carry any messages, social or otherwise. What matters for me is the form, the voluptuous surfaces, which emphasize the sensuality of my work. I like the enormous size; it is the fulfillment of my longing for voluptuous round forms."

What: The Lincoln Road Business Improvement District (BID) and the Nader Art Museum presents Botero at Lincoln Road
When: November 21. 2019 through February 20, 2020.What: The Lincoln Road Business Improvement District (BID) and the Gary Nader Art Centre presents Botero on Lincoln Road. Monumental Sculpture

When: November 21. 2019 through March 31, 2020.
Where: Lincoln Road, Miami Beach.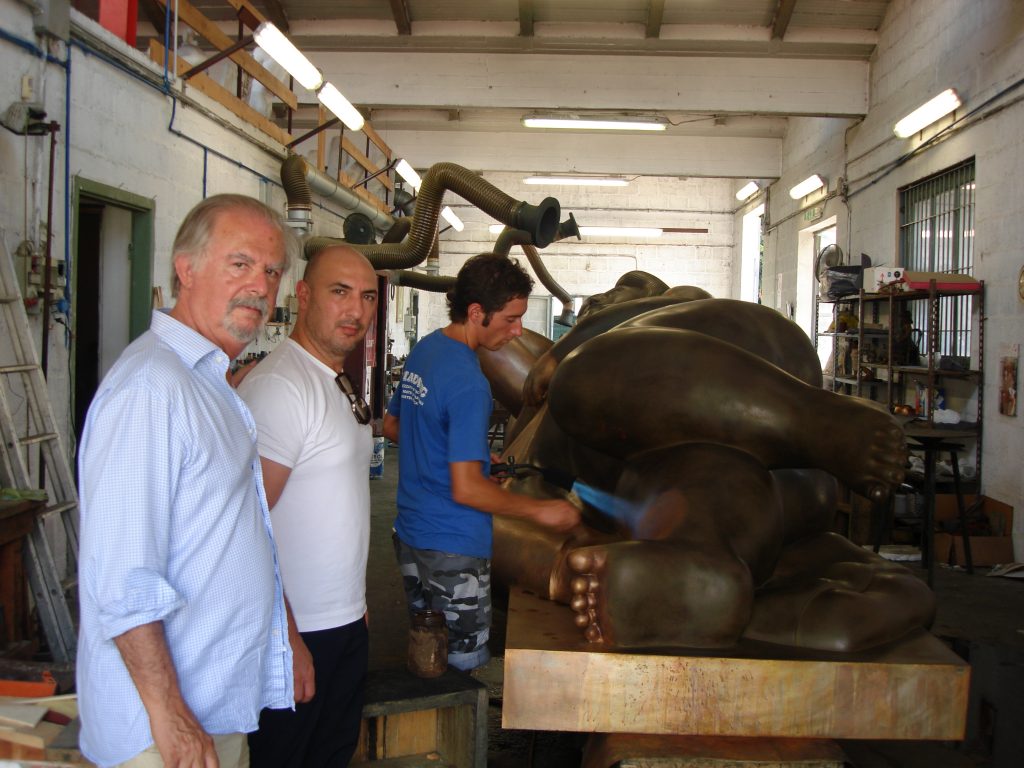 About Fernando Botero
Fernando Botero was born in Medellin, Colombia in 1932. He moved to Bogota in 1951 and held his first one-man exhibition. The following year, he won second place in the National Salon in Bogotá. With the money he earned from the award, he traveled to Madrid and Rome to study the works of old-world masters. In 1960, Botero moved to New York where he later won the Guggenheim National Prize for Colombia. Over the next few years, Botero began to develop his trademark style. The small-town life he experienced as a child and the Colombian people of his youth would become his richest source of inspiration. In 1973, Botero moved to Paris and began making sculptures. Botero has achieved international recognition for his painting, drawings, sculptures, and exhibitions around the world. His art is collected by many major international museums, corporations, and private collectors.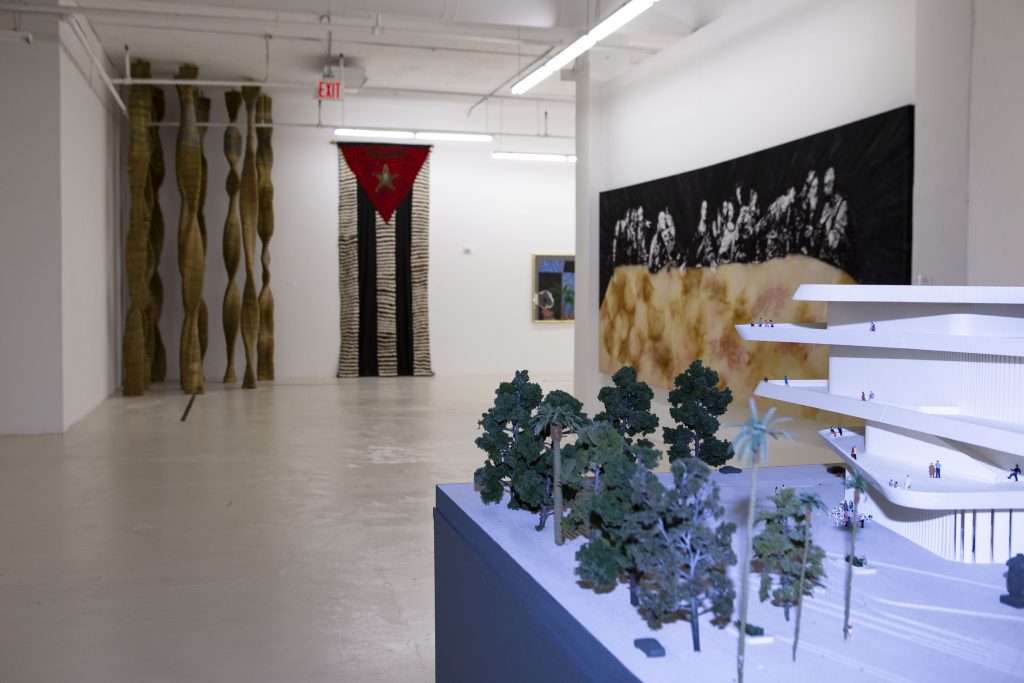 About Nader Art Museum
It is one of the most important venues in North America. The museum is dedicated to showcasing a myriad of acclaimed art that fosters knowledge through a continuous process of appreciation and reinterpretation of modern and contemporary art from Latin American and its diaspora.
Through a permanent collection of paintings, drawings, sculptures, photography, installations and other media, the museum's audience can experience and appreciate what is considered to be one of the world's most significant regions of today's Contemporary art scene. The museum's collection originates from Gary's private collection, which he has amassed throughout his career as a gallerist. The collection features pieces from acclaimed Master of Art, including: Acosta Leon, Alfonzo, Atchugarry, Bedia, Bermudez, Botero, Bravo, Carreño, Cruz-Diez, de Szyszlo, Di Cavalcanti, Figari, Guayasamin, Kuitca, Lam, Larraz, Matta, Mendive, Milhazes, Morales, Muñiz, Muñoz Vera, Negret, Pelaez, Pettoruti, Ponce de Leon, Portinari, Portocarrero, Rivera, Segui, Soto, Tamayo, Torres Garcia, Zárraga, and many more.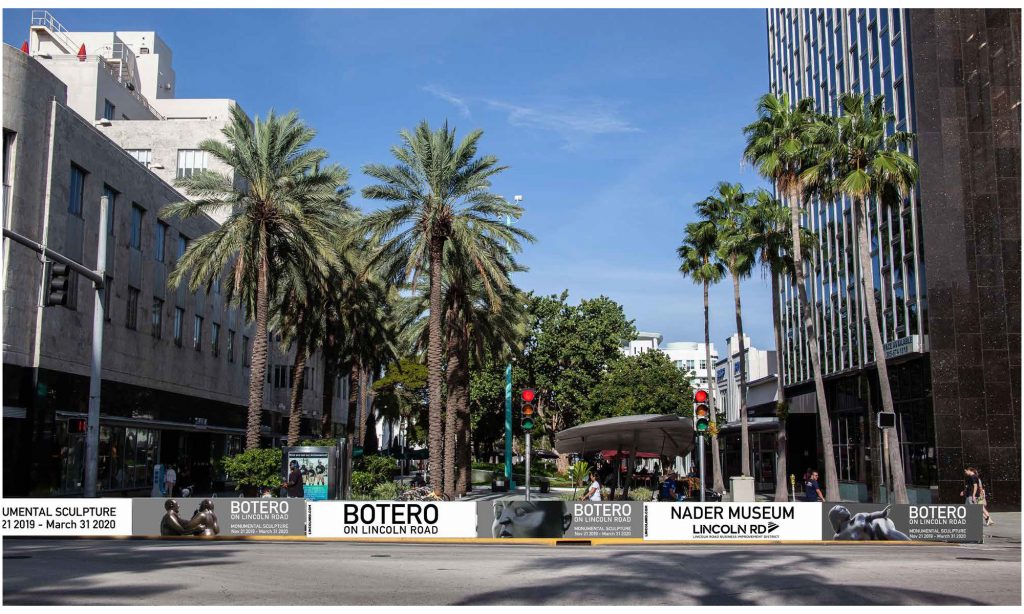 About Lincoln Road
Affectionately referred to by some as Miami's living room, there is nothing as quintessentially Miami Beach as Lincoln Road. It's the street where models walk their dogs after runway shows, where stylish boulevardiers stroll past window shoppers, and where café culture overrules standard business meetings.

Lincoln Road has reached critical mass, and with due reason. The pedestrian promenade is home to the best of everything. Best places to shop? Try hyper-trendy boutiques like Alchemist and Intermix or national cult favorites like Lululemon. Even popular nationwide stores are more interesting here – Banana Republic is in a former bank building, Guess is inside a former Cadillac dealership (complete with its original exterior signage), and All Saints Spitalfields is housed in a synagogue-turned-Jehovah's Witness temple. Looking for the best place to eat, but overwhelmed by Yelp reviews? Head over to Lincoln Road's new Time Out Market and try a bit of everything – the food hall features 17 local chefs and boasts, not one, but three bars. Music and entertainment lovers will find refuge in the Lincoln Road District – home to the Fillmore, New World Symphony, Colony Theater, and Regal South Beach movie theater. Steps away is the newly remodeled Miami Beach Convention Center, which welcomes world-renowned Art Basel every December. Even the parking garages on Lincoln Road are a cut above the rest. Considered "carchitecture," the Herzog & de Meuron-designed 1111 Lincoln Road building is a modern masterpiece and magnet for photographers, social media influencers, locals, and tourists alike.