Nader Art Museum Latin America Presents Refuge in Paint, an Exhibition of Street Art Projects with Youth Inside Syria, Jordan, Turkey and Iraq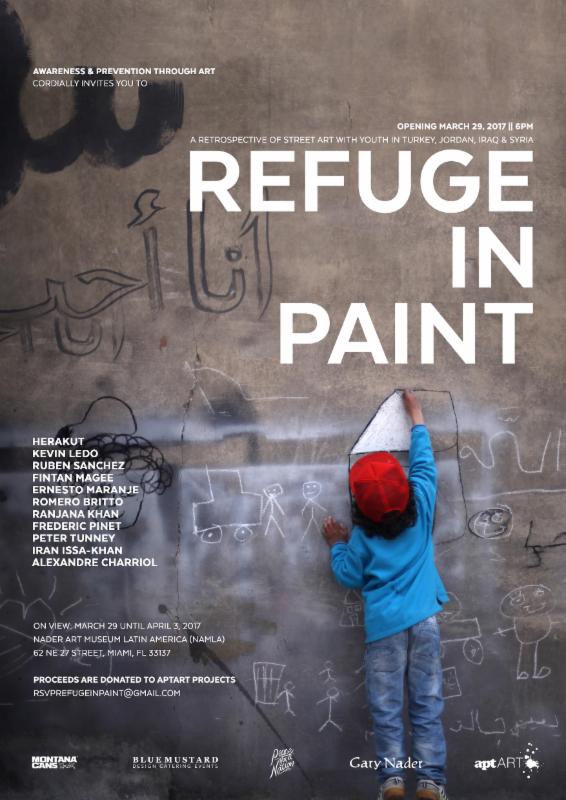 ---
Miami, FL (March 30, 2017)—Nader Art Museum Latin America (NAMLA) welcomed over 600 attendants to the opening night of Refuge in Paint on Wednesday, March 29. The exhibit is a four-year retrospective exploring the imaginations and aspirations of Syrian youth and their communities. The works share the ideas and identities of people painting in refuge. The art invites you to think beyond conventional media and step inside they world as they see it. Refuge in Paint will be on view until April 21, 2017 at the Nader Art Museum Latin America, located on 62 NE 27th St., Miami, FL 33137. The exhibit is free and open to the public.
The exhibit allows attendees to walk through a "refugee city," built entirely for this exhibit, and experience the emotion of what it means to be in a refugee camp. One room features colorful murals painted by the children and photography capturing the children creating their art. The images are meant to convey hope. Amid the chaos, art has given these terrorized children a form of expression, communication and play, and become an essential part of their rehabilitation from exposure to war and violence.
The works were created as part of an ongoing project initiated by aptART (Awareness Prevention Through Art). The project brings street art inside the confines of refugee camps as well as conflict and post conflict zones with the aim of amplifying voices of displaced people. The exhibition features art from over 3,000 youth and a team of local and international artist, the pieces reflect the shared journey of humanity to coexist.
The opening night event included a panel discussion featuring Felipe Arango, Director of Welcome America; Iran Issa-Khan, Persian photographer and philanthropist; Dr. Alison Thompson, Founder of Third Wave Volunteers; Samantha Robinson, Founder of aptART; and Nour Hunaidi, Syrian student residing in Miami.
"We wanted to raise awareness of the Syrian refugee crisis and what these people are going through, especially the children," said Gary Nader, founder of NAMLA. "This is the second show we do relating to the refugee crisis, and it will not be the last. We are going to keep telling their stories and doing everything we can to help."
All the murals and photography are for sale, as are a handful of works donated by established artists such as Peter Tunney and Romero Britto. All proceeds and donations will go directly to art projects with Syrian youth in refugee camps.
For more information please visit www.aptART.org or www.garynader.com
ABOUT NAMLA
Nader Art Museum Latin America (NAMLA) is one of the most important venues in North America. The museum is dedicated to showcasing a myriad of acclaimed art that fosters knowledge through a continuous process of appreciation and reinterpretation of modern and contemporary art from Latin American and its diaspora. Through a permanent collection of paintings, drawings, sculptures, photography, installations and other media, the museum's audience can experience and appreciate what is considered to be one of the world's most significant regions of today's Contemporary art scene. The museum's collection originates from Gary's private collection, which he has amassed throughout his career as a gallerist. The collection features pieces from acclaimed masters of art, including: Acosta Leon, Alfonzo, Atchugarry, Bedia, Bermudez, Botero, Bravo, Carreno, Cruz-Diez, de Szyszlo, Di Cavalcanti, Figari, Guayasamin, Kuitca, Lam, Larraz, Matta, Mendive, Milhazes, Morales, Mufiiz, Mufioz Vera, Negret, Pelaez, Pettoruti, Ponce de Leon, Portinari, Portocarrero, Rivera, Segui, Soto, Tamayo, Torres Garcia, Zarraga, and many more. Nader Art Museum Latin America's interim space is located at 62NE 27th St, Miami, FL 33137. For more information, please visit:
www.namla.us
or contact
info@namla.us
.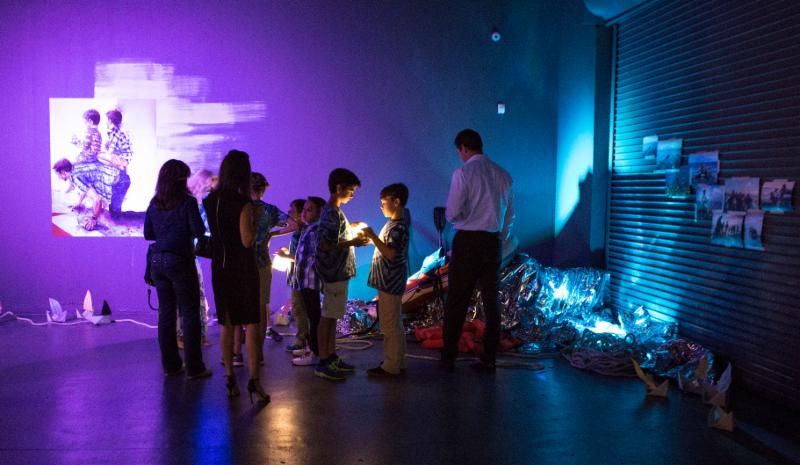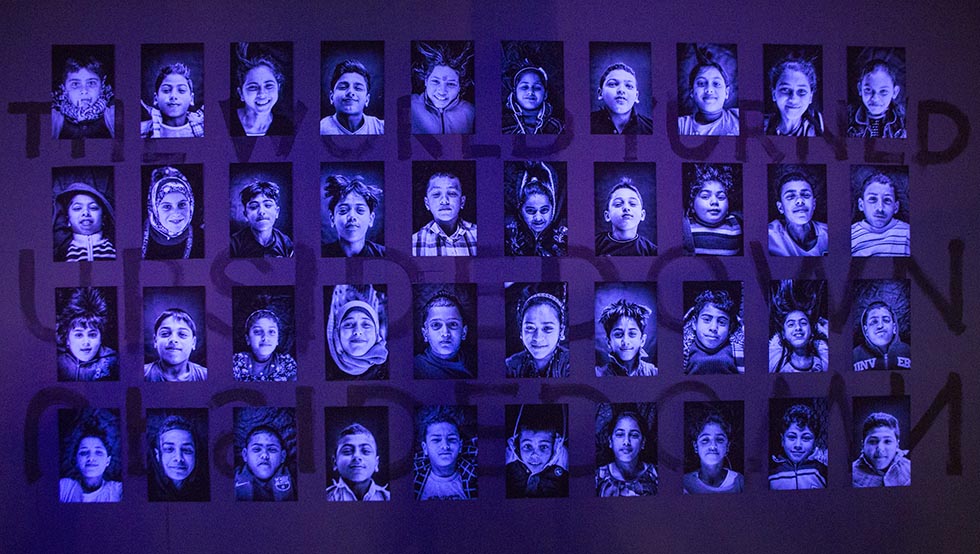 ---
WYNWOOD, Fla. – The Refuge in Paint exhibit is a powerful reminder that in the darkest of times, there is always hope.
It's a journey into refugee camps in Jordan, Turkey and Iraq through the eyes of children displaced by the conflict in Syria.
With a long history as one of the biggest museums in the state, we are proud of both the number of exhibitions that we have opened for a public display, the knowledge of our staffers and the number of our visitors!
&  Get to Know About the Art!
&  Get to Know About the Art!